About Us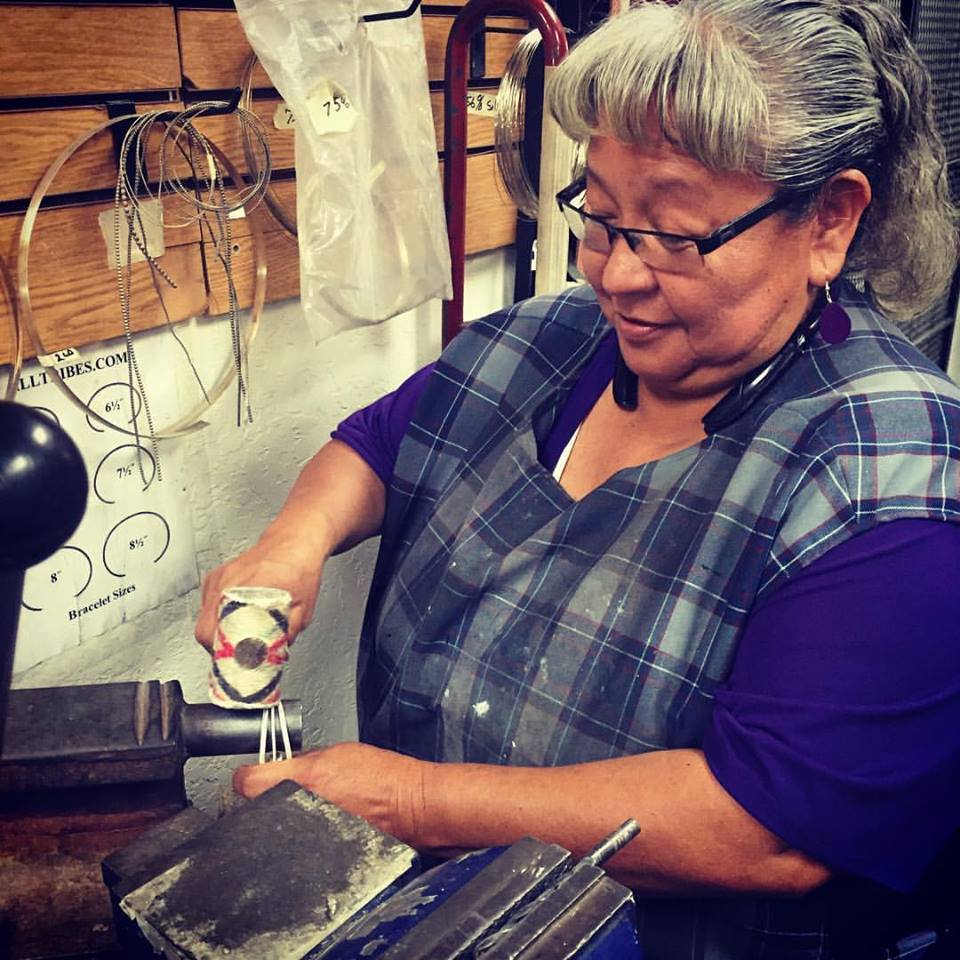 Here at Alltribes™ we specialize in creating, retailing and wholesaling some of the market's highest quality Native American Indian Turquoise and Silver jewelry such as: Concho Belts, Bracelets, Necklaces, Earrings, Belt Buckles, Bolo Ties, and Watches. In addition to the jewelry and art we source from the reservations around the US, we maintain a jewelry workshop with Native American silversmiths working to create new designs, custom orders and repairs. We also buy and sell Antique and Old Pawn Native American jewelry and art.
In the past 50 years we have had Trading Posts in Colorado, New Mexico and Arizona. We have traded with the majority of the Wholesalers and manufacturers in the Southwest. Initially we sold on ebay for several years before founding our website, Alltribes.com & trade, which has been online for 19 years.
We also specialize in Navajo and Hopi Kachina Dolls, Navajo rugs, Pottery, Tomahawks, Peace Pipes, Dreamcatchers, Indian baskets, and other Native American artifacts.
We've been in the Indian Arts business for over 50 years buying and trading with artists from the many tribes around the U.S. The majority of our Native American jewelry is produced by Navajo, Zuni, Hopi, and other Pueblo Native American artists.
To all of you, from all of us at Alltribes.com - Thanks for stopping by!
Richard Candy
Owner, Alltribes.com ™
Stop by and see us at our Store in Gilbert !
Alltribes Indian Art LLC
75 W. Baseline Road - Suite 6
Gilbert, Arizona 85233
800-417-0024
About Us
Have a question or comment? Use the form below to send us a message or contact us by mail at:
The captcha you entered is incorrect. Please try again.
Store Location
75 W. Baseline Road
Suite #6
Gilbert, Arizona 85233
Email: info@alltribes.com Toll-free: 1-(800)-417-0024
Opening Hours: Monday to Friday: 6am - 4pm Saturdays: Closed Sundays: Closed